Charlie Chaplin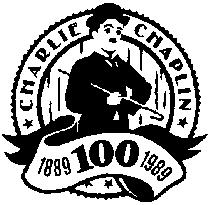 Seit vielen Jahren bin ich ein großer Anhänger und Sammler der Kunst von
CHARLES CHAPLIN.
Besonders seine späteren Filme wie "Limelight, The Great Dictator, Monsieur Verdoux"
oder "Ein König in New York"
sprachen mich wegen ihrer offenen sozialkritischen und politischen Aussage an.
Auch Chaplin's Musikkompositionen finde ich beeindruckend.
Ein Aspekt meiner Sammelleidenschaft liegt in der Philatelie.
Es sind sehr schöne philatelistische Belege
( wie Briefmarken, Ersttagsbriefe - FDC, Maximumkarten, Stempel, Telefonkarten, Münzen uvm.)
zum Thema Charlie Chaplin weltweit erschienen.
Since my youth I'm a fan & collector of the art of Charles Chaplin.
I like his movies, his music & his personal social statements.
Contact:
Email Bernd Kunze

---
..............
................
---

New great book- The Sea Gull- The Woman at the sea-
The lost film by Sternberg & Chaplin starring Edna Purviance by Linda Wada
available from www.ednapurviance.com
---
Biography
Filme / Movies / Filmography
Photos
Vevey - Schweiz

Ausstellungen / Exhibitions

Briefmarken / Stamps/ Timbres/ Postzegels/ Philatelie
Telefonkarten / Phonecards
Münzen / Coins

Records- Music
Figuren / Figures / Toys / Collectables
Bücher / Books
Textilien / Textiles
Magazine Cover
Film Programme / Movie Programmes
Poster / Plakate

---
Zurück zur Hauptseite- back to mainpage
---
Links:
Edna Purviance- The great website by Dominique Dugros and Linda Wada


jks-world- The Record Label- Krautrock & More- Music & Movie Memorabilia- Philatelie
---
(C) Bernd Kunze