The Electronic Music of

Bernd Kunze
---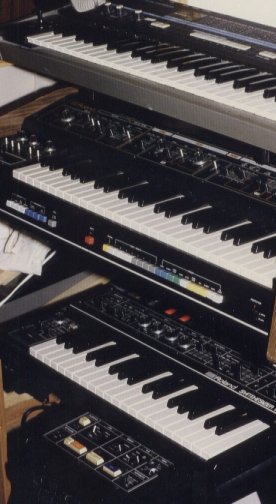 All Photos copyright Bernd & Hartmut Kunze
---
Since my early youth I made experiments with guitar and bass. Then I made my experiences on a harmonium. In 1981 I bought my first analog synthesizer a Korg MS 20 and I started recording my electronic music on a
4 Track Recorder TEAC 244.
Over the many years my idols were Kraftwerk, Tangerine Dream, Michael Rother, Wolfgang Riechmann, Cluster, Neu, Harmonia, La Düsseldorf, Eroc, Klaus Schulze, Larry Fast, Jean Michel Jarre, Mark Shrieve, Richard Pinhas,
Nash the Slash, Psychedelic Furs, Nico, Fad Gadget, Bill Nelson, Pete Shelley, Wall of voodoo.
Until today I record my own songs and Instrumentals.
One Track "Own World" appears on the Vinyl LP Sampler "Echoes from our Past" from Anna Logue Records in 2008.


---
Equipment:

Synthesizer:
Korg MS 20, Korg MS 50, Korg Poly 61, Korg Polysix,
Teisco SX 400, Roland SH-2, Moog Prodigy, Siel Cruise, Korg.....
Sequenzer:
Roland CSQ 100, Roland CSQ 600
Drumcomputer:
Roland TR 626, Roland Compu Rhythm CR 78, Korg Drums DDM 110
Effects:
Boss SE 50, Ibanez UE405, Vesta Kaza Dig 420 ....


---
Various Artists- Echoes from our past
Vinyl LP & 7" Single- (2008) available from Anna Logue Records
Dada di Musica, Jeff Walton, Boys du Severe, Informatics, Valek, The Higher Primates, Vex, Invisible Zoo, Solitaire,
Gilded youth, Perfect Jewish Couple, The Two, & Bernd Kunze- Own World
---
Catalogue - CDR
First Recordings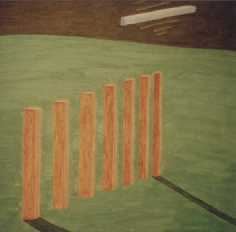 First Recordings & More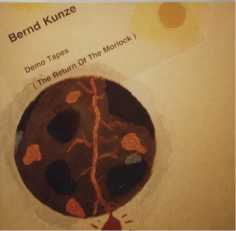 The Return of the Morlock
The Return of the Morlock Part II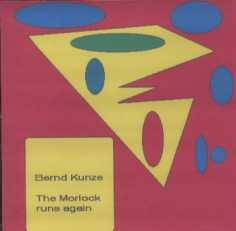 The Morlock runs again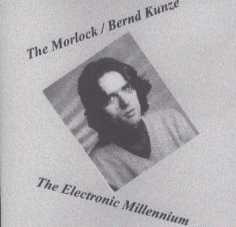 The Electronic Millennium
Improvisation for guitar & synthesizer
Bernd & Jonas Kunze
St. Martin 2006
Bernd & Jonas Kunze
Halloween March - Soundtrack of youtube Video
---
Best of 2CDR 2001
CD1- Electronic Songs
CD2 - Electronic Instrumentals
Sound extracts
Songs
Hey You
Dead in London
Life must go on
God
Church
Stranger
You can try
Own World
Dirty Walk
Stimmengewirr
Burning Fire
Ein echter Held
When the Night... Part II
Lichterleuchten
In the Darkness
God (Version 84)
Stranger (Version 84)
Hey You 92
Modular Voice
Instrumentals
Lambda SH20
The Beginning Part 1
Symphpeak
One Star
Two Stars
Three Stars
Five Stars
Ex Tango
Four Stars
Six Stars
1-2-3
Schweben
Space 1
SQSH
Jupiter III Part 2
Dream 150
Strange Dream
Electronic Wave
Mistery
Youtube Videos with music
space 1- Soundtrack of youtube Video 2011
The Environment Song 1982 (Life must go on)- youtube
Mystery- Soundtrack of youtube Video
Jupiter III Part 2- Soundtrack of youtube Video Grand Canyon Flight
Four stars- Soundtrack of film Tour de Greece 1980
---
---
---
(C) Bernd Kunze (1998- 2013)